Recipe No. KR0501: Cherry Blossom Legiers
Sakura Mitsukai! Now I want you to make a cherry blossom rayling I want to wear right now.
If you make petals in a wire, you can stiffen them with a Régine solution, and then you'll have a clear pink cherry blossom in your ear.
Enjoy the seasonal accessory.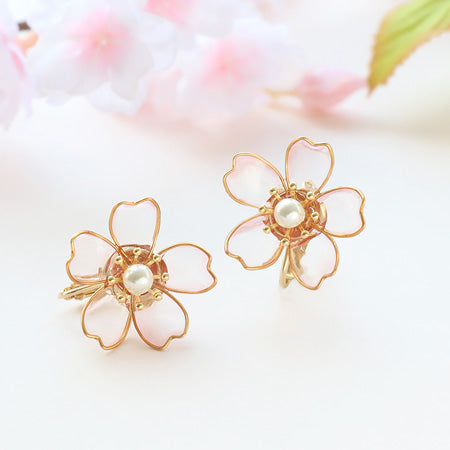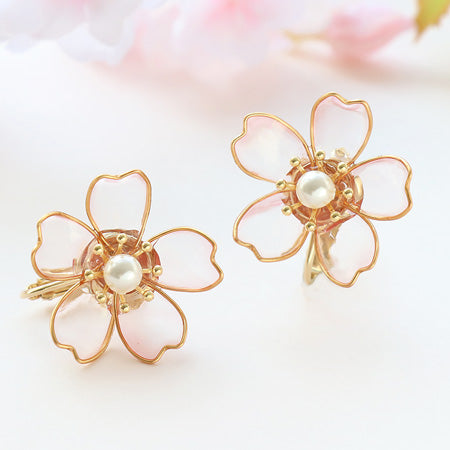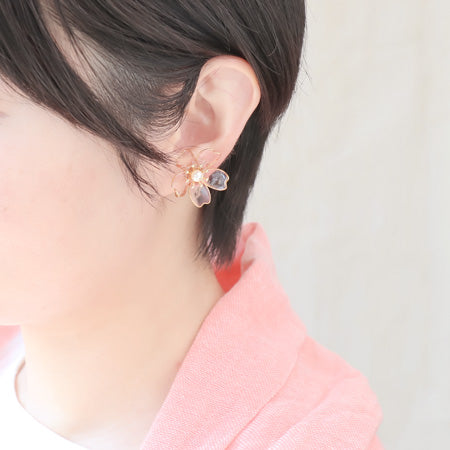 earrings
商品番号/商品名
商品情報
在庫状況
使用個数
購入数
購入

| | |
| --- | --- |
| size | 5mm |
| 入数 | 30 pieces |
| 在庫状況 | 〇 |
| 使用個数 | 2 pieces |

〇
2 pieces
1

| | |
| --- | --- |
| Size | Approximately 10mm (No.23) |
| 入数 | Eight. |
| 在庫状況 | 〇 |
| 使用個数 | 2 pieces |

〇
2 pieces
1

| | |
| --- | --- |
| size | 8mm |
| 入数 | 2 pairs |
| 在庫状況 | 次回入荷未定 |
| 使用個数 | 1 pair |

次回入荷未定
1 pair
1

| | |
| --- | --- |
| Size | #24 (Approximated 0.5mm) |
| 入数 | 1 (5 m) |
| 在庫状況 | 〇 |
| 使用個数 | 120cm |

〇
120cm
1

| | |
| --- | --- |
| size | - |
| 入数 | One set (each 2ml multiplied by 12 colors) |
| 在庫状況 | △ |
| 使用個数 | Appropriate amount |

△
Appropriate amount
1

| | |
| --- | --- |
| size | - |
| 入数 | 1 piece (10ml) |
| 在庫状況 | △ |
| 使用個数 | Appropriate amount |

△
Appropriate amount
1

| | |
| --- | --- |
| size | - |
| 入数 | 1 piece (30g) |
| 在庫状況 | △ |
| 使用個数 | Appropriate amount |

△
Appropriate amount
1

| | |
| --- | --- |
| Size | About W131 × H66 × D18mm |
| 入数 | 1 piece |
| 在庫状況 | 〇 |
| 使用個数 | One |

〇
One
1
合計(材料費):円
earringsの材料を一括でカートに追加できます
「レシピを印刷」ボタンを押すとレシピ図と使用材料を1画面でご覧いただくことができます。
紙にプリントしたい場合は、こちらをクリックしてください。
レシピを印刷